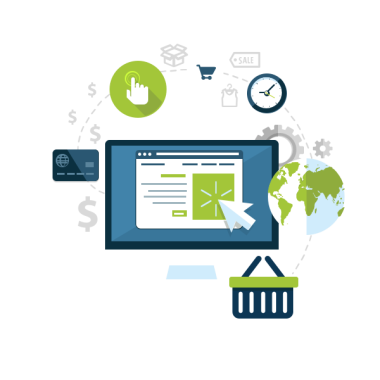 Conversion Rate Optimization
Conversion Rate Optimization (CRO) helps in converting more website visitors to customers that help in the goal conversion of your company. This is done by improving online performance without increasing traffic to realise higher sales, click-through rates and other targets of the business.
Higher rate of conversion leads to inflation of returns from each traffic source and campaign. Therefore, CRO has a direct influence on the ROI of your company. By directing customers to your desired actions on your e-portal, you can achieve a successful long-term result from an effective CRO strategy.
Investing in CRO today will help you in digital marketing for your future projects because the test results you obtain will still be relevant as these are long lasting improvements within your CRO which lead to steady change. The process makes your website a better experience for each user and continues to modify all components of your online presence.
We suggest that before we embark on our collaboration, we must ensure that there is proper communication to be able to set down the goals of the company with respect to customer loyalty, revenue and overall market share. This will allow us to create our 'test path' from the advent to know our course and the tangible points.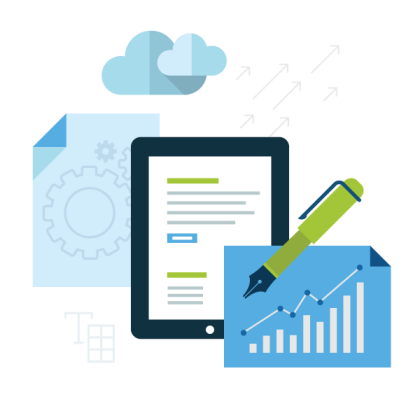 Our pool of efficient e-marketing professionals carefully analyse the user interaction on your website by constant analysis, setting of optimistic objectives, strict testing and accurate collection of data. This helps us realize more permanent results with the increase of customer engagement and conversion rate.
We help you to make the visitors do what you want them to on your site, our team is ready to help optimize your site and boost the conversion rates, providing a successful a long-term effect CRO strategy for your business.
Our CRO analysts use the best tools in the industry for collecting and visualizing data in order to make the quickest and the most effective decisions. We also do so in such a way that you don't need to update or make changes to your website code every time an on-site test is created.
We offer the most effective CRO techniques, A/B split testing, multivariate testing, as well as various other methods such as changes in site layout, proximity, color, fields and journey paths. We utilize all of this information until we determine which combination of the above produces the highest conversion rate.
Using a test-focused approach, we make sure to obtain the best results specific to your company. Our team will constantly test and enhance all aspects of your website, checking (and re-checking) what works and what doesn't in order to turn more of your visitors into converted customers.
Tell us about your project
Let us help you get your business online and grow it with passion
Work for your money while making your money work for you! Invest your marketing budget into our acclaimed CRO strategy, developed by our professional team, and get an immediate return on your investment.
"Ajal Business Solutions is one of the most effective digital marketers that I have worked with. I believe they are also one of the best teams to work with." Ath Ayurdhamah
Head of Marketing
"We have been working with Ajals for a few years now, they have helped us with the SEO and Adwords for many of our websites. We are so happy to have found such a professional group. Great job!." iExpertsForum
Web Project Manager
"We are approached by numerous companies wanting to do our SEO… Ajals' personal and genuine approach, coupled with the technical know-how sets them apart from the competition." Infertility Solutions
Marketing Head