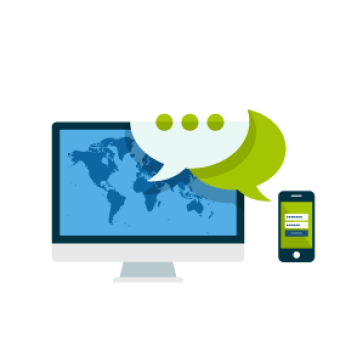 Social Media Marketing Services
An effective social strategy can help you grow your business, maintain your social presence and engage with the audience.
Reach out to your customers and broaden your brand exposure through effective social media marketing services.
Social media marketing services has emerged out as a distinct strategy to draw new customers to your business. It helps to engage the customers in a much better and organised way. Ajals is a social media marketing agency makes your online presence very prominent and so you get in touch with promising customers.
Our social media marketing strategy is based on a thorough analysis of your brand and we recognize your target audience. For this we allow audience to make user generated contents like – comments, likes and product reviews. We aim to give you managed social programs, content planning, blogger outreach and video distribution simply to attract more and more customers.
We are operative on the most popular social media platforms like – Facebook, Google+, Twitter, Pinterest and Linkedln. We use both a passive approach strategy as well an active approach strategy as far as engaging target customers is concerned.
We provide a variety of social media marketing services. They are:
Brand Monitoring
We provide complete assistance in matters concerned with online reputation of your brand by providing an insight of how customers engage with your brand.
Social Media Contests
Facebook, Twitter or Pinterest content can increase your traffic in a short period of time. Our experts can help you determine the most suitable type of content and platform for your brand.
Social Media Management
Collaborate with us and get the benefit of more engaged customers both in terms of quality and quantity.
Setup and Custom Profile Design
We customize your social media contents to adjust it with the changes that occur in the market.
"Ajal Business Solutions is one of the most effective digital marketers that I have worked with. I believe they are also one of the best teams to work with." Ath Ayurdhamah
Head of Marketing
"We have been working with Ajals for a few years now, they have helped us with the SEO and Adwords for many of our websites. We are so happy to have found such a professional group. Great job!." iExpertsForum
Web Project Manager
"We are approached by numerous companies wanting to do our SEO… Ajals' personal and genuine approach, coupled with the technical know-how sets them apart from the competition." Infertility Solutions
Marketing Head
Tell us about your project and start the transformation
Our team can help you unlock the full potential of your social media marketing, SEO and online publicity!